3X POWER Reciprocating Saw Blades
The Starrett 3X POWER Reciprocating Blades offer more efficiency and durability with a new tooth design that cuts quicker with less vibration. A reinforced shank ensures heightened safety and dependability.
WOOD
Leaves a smooth cut on wood, encountering nails with no issue. Great for dismantling/restoration, outdoor work, home repairs (including drywall) and cutting other soft material.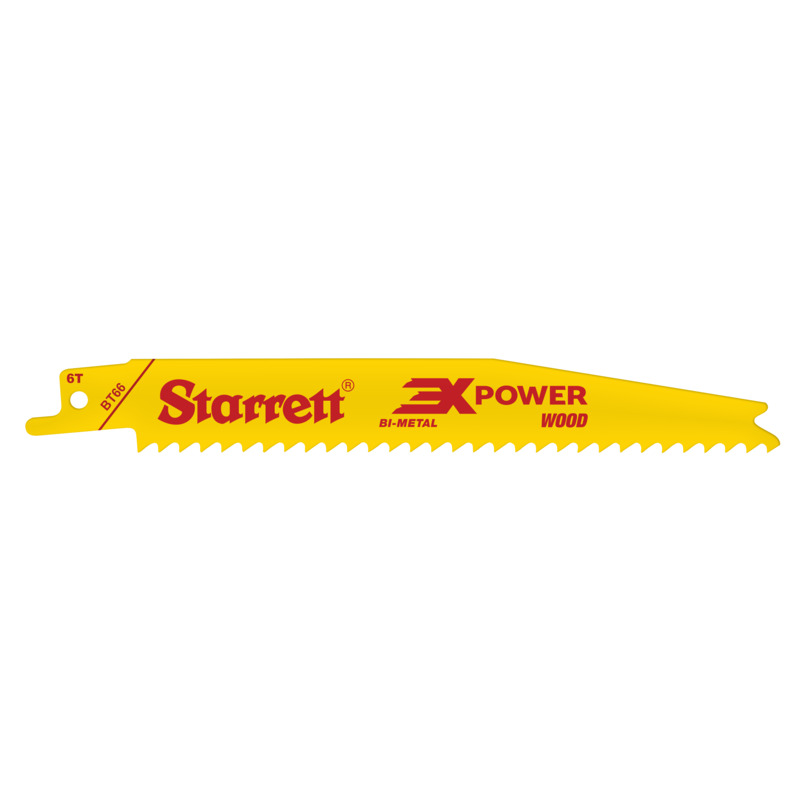 METAL
Cuts through a variety of metals; aluminum, copper, steel. Perfect for metal sheets, tubes, and welded framework or structures.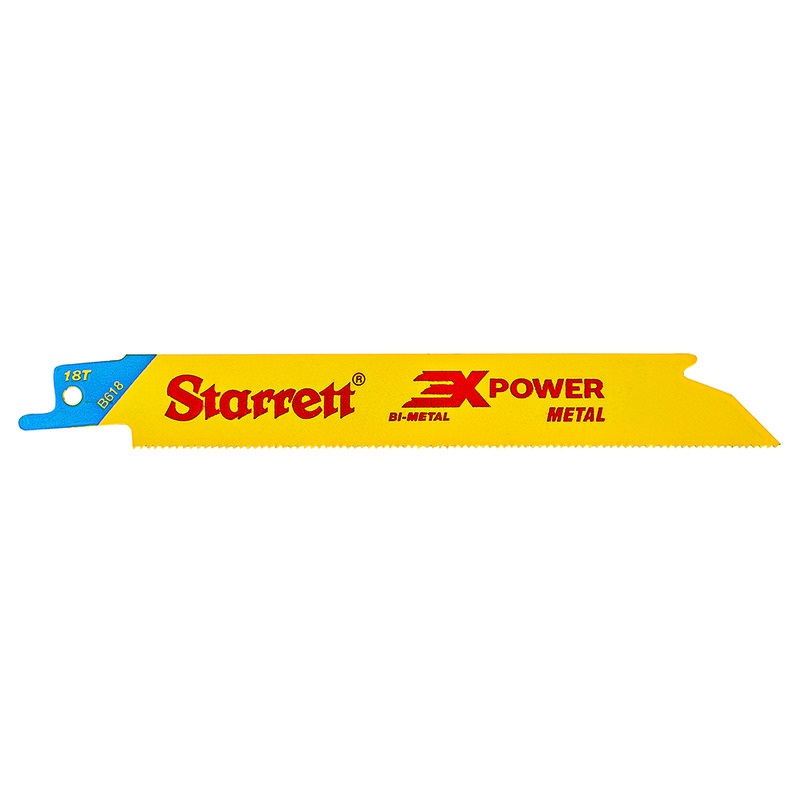 MULTI
Suitable for cutting cans, plastics, woods, rubbers, epoxy foams, glasses, welded areas, columns, pillars, car bodies, monoblocs, stringer and all kinds of car body material.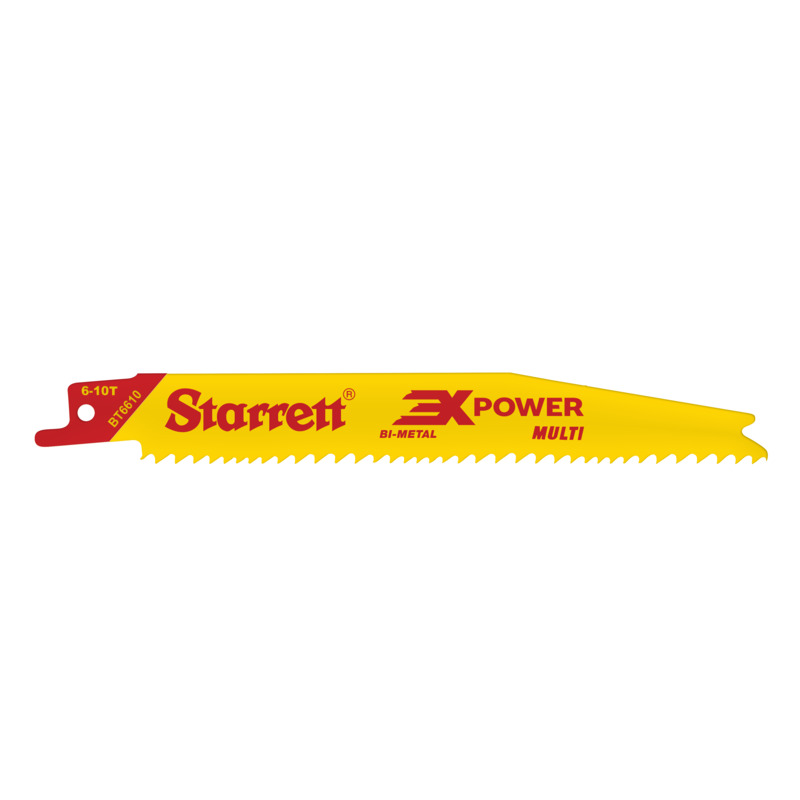 KING CUT®
Exceptional strength with fast cutting action and long life. Ideal for heavy duty demolition, emergency extrication and other demanding applications. These blades have heat-treated teeth with a super-aggressive pitch set, designed to rip through just about anything.